Afsaneh Monemi is self-employed artist since 2000.
Education
1994‒1999 MFA, Ceramics Art programme, Gothenburg University, Sweden
1991‒1994 Diploma in Swedish Pre-University Curriculum, Painting & Sculpture, Örebro Art School, Sweden
1985‒1989 BA University of Arts & Crafts, Tehran, Iran
Supplementary education
2011 Silkscreen printing, University of Gothenburg
2010 Comic Art & Advanced Image Storytelling, (Master level Gothenburg University)
2008 Contemporary art as a learning tool, University of Gothenburg
2008 Artistic shaping for public spaces, HDK University of Gothenburg 12 p
2003‒2005 Project management Kulturverkstan, Gothenburg, Sweden
Solo exhibitions in selection.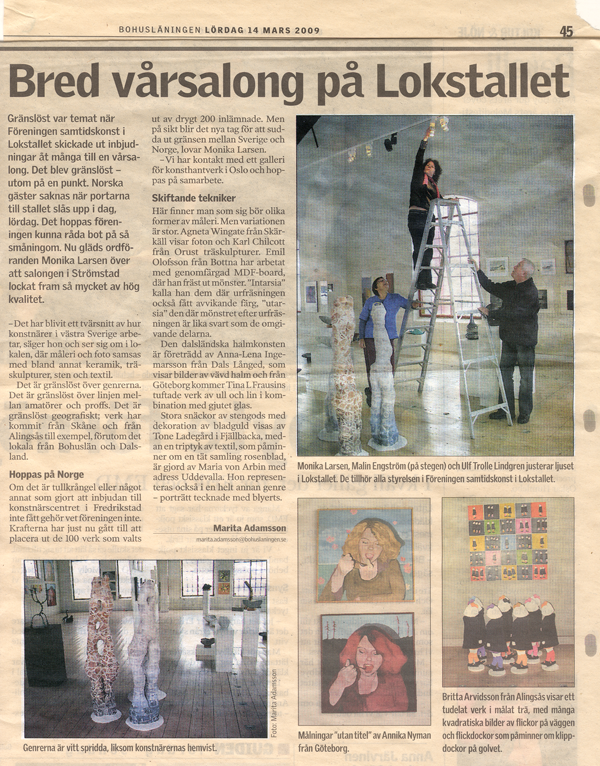 2015 Gallery Nääs Arts and Krafts
2011 Gallery Lerverk, Gothenburg
2010 Gallery Hantverket, Stockholm
2009 Gallery Konsthantverkarna, Stockholm
2007 Gallery KC-Väst
2004 Gallery Sintra, Gothenburg
Group exhibitions in selection
2012 Not Quite, Art gallery
2009 Lokstallet, Strömstad, Sweden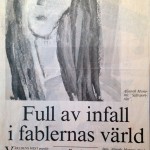 2008 The Royal Swedish Academy of Fine Art
2008 Stockholm's International Art Fair, Stockholm
2005 Liljevalchs konsthall, an art Venue of Swedish and international art, Stockholm
2005 Paper life, exhibition on paper museum in Silkebory, Denmark 2001 Design & Crafts Museum, Trondheim, Norway
2000 Adelsnäs Art Gallery in Linköping, Sweden               1999 Design & Crafts Museum, Gothenburg
Awards and grants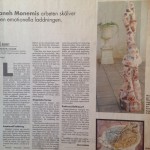 • The Swedish Arts Grants Committee awards, for two years of work period: 2007, 2008.
• Gothenburg city Culture Grants 2006.
• The Swedish Arts Grants Committee awards, for one year of work period: 2000, 2004
• The Vest of Swedish Cultural Foundation (Västsvenska Kulturfonden),2003
• IASPIS International Artists' Studio Program in Sweden, 2005
Artist in Residence
2010 I participated in a five-week art project done by Swedish Artists in India /
Udaipur. The project explores the impermanence creativity and creative transience.
2000 Seminaries and workshops in "International Ceramic Centre, Denmark".
2001 Trip to India. In two months, I travelled to India, Rajasthan to explore their firewood pottery.
Represented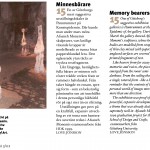 • Gallery KC-Väst in Gothenburg
• Swedish art unit
• City Theatre Art Association, Stockholm
• Handelsbanken's Art Society, Stockholm
• Huddinge Municipality, Culture and Recreation Department, Stockholm
Memberships
• Member of the Crafts Centre, K. H. V.C.
• Member of KRO (Artists Organisation)
• Member of the Artists' Centre West, KC West The National Public Art Council, Sweden.